SEO experts and web designers have for some time been promoting mobile-friendly websites. This is because many people use tablets and smartphones to access the internet. The globe is beginning a new phase that calls for everyone who has a website to embrace mobile. It is particularly important for businesses that depend on Google's local search as well as other search engines to find clients. This is because people have a very high likelihood of use their mobile phones when performing the searches hence the need to make websites mobile-friendly.
When designing websites or even redesigning them, it is essential to use layouts, fonts and themes (for those utilizing WordPress) that are mobile-friendly. It is good to test-run the results you achieve on numeorus devices so that you ensure that is indeed easily accessible via mobile phones. In addition, incorporate touch-to-call or click-to-call button that will make your website more accessible through mobile phones. This will allow visitors to contact your business by the simple press of a button.
1. Add content and pages
The most effective and simplest way by which to make any website SE-friendly is additional content. However, it is just not any content but that which is desired by clients. Numerous businesses have plain websites that comprise of a single page or two at most. This might be adequate in relaying the required information but will not cut it when it comes to attracting website traffic.
Therefore, think of adding extra pages to those already on your website. It is easy to branch off in different directions regardless of the subject. Some good ideas is to add information, current news and blog posts on the product in your niche industry. A good example is for those in the restaurant business, they can post nutritional advice, recipes and food trends. On the other hand, those in the medical field can post various articles that contain sound health advice. Alternatively, you can take it upon yourself to review the products in your niche industry regardless of whether you sell them or not. Great content is the ideal way of making a website very authoritative. In the same line of thought, updating the existing information on your website can also have a positive impact on traffic. Make a few changes here and there to make information timely as this can also be of help. It should be noted that search engines are constantly interested in fresh content and that is why such changes greatly benefits websites with regard to ranking.
2. Be more visual
People who regularly use social media must have noticed that memes, videos, photographs as well as other attractive visual elements have flooded the internet. Business ought to capitalize on such by posting visuals that are compelling as is the current marketing trend. However, try to avoid the use of stock images that make a website look generic and outdated.
The use of original videos and images that a business has taken themselves is much better. Such images and videos might not be very polished, but they will get the work done i.e. brand the website and give it a distinctive look. A good alternative that business may consider is subscribing to graphic services such as iStockphoto or Shutterstock. There are also high-quality websites like Unsplash that provide top-notch images. However, try to avoid using free images without consent i.e. those taken from Flickr or Google images.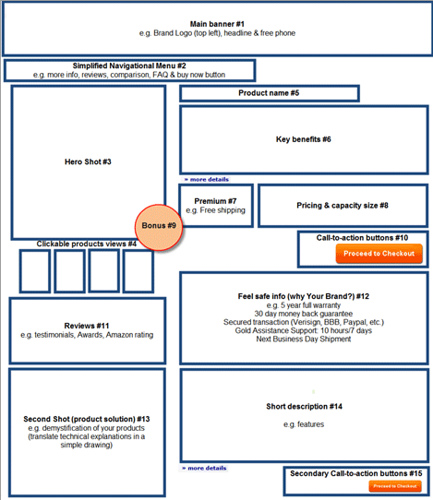 3. Many landing pages
A landing page can be defined as the page that a visitor has access to first whenever they click links to a website. The link can be from an email, social media post, ad or even an offline marketing tool like business cards or posters. Numerous businesses just refer people to their official websites. However, the most ideal strategy to adopt is to have different landing pages for various purposes. This idea heavily relies on the nature of a business and whether it offers an array of services or products. For instance, business in the pet industry might have different pages for fish, dogs, cats or other kinds of animals that their clients have. It is an effective idea because it provides search engines with additional pages for indexing.
The tips above are not exhaustive, but they should help you in improving the efficiency of your website in 2018 and further. The best perspective to have of your website is that of work in progress as it evolves with the business needs.